At Teamwork with Horses, we offer equine assisted learning programs for the corporate team as well as the individual. Our horses are the co-facilitators as participants actively engage in, and then reflect on, ground-based activities with horses. The experiential process we provide allows the individual or team to focus on the activity while the horses give feedback. With this feedback, you and/or your team can then use this information to support positive change both in the office and in life.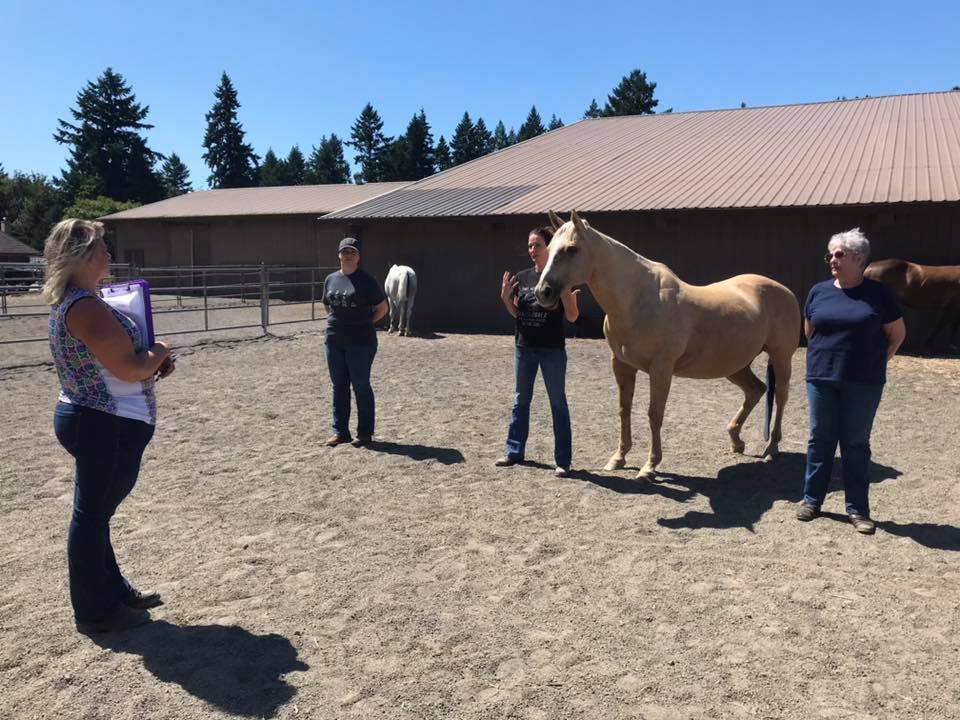 No riding or horse knowledge or experience is needed. Just your presence and willingness to show up for the experience.
We are located in Wilsonville, Oregon just minutes from I-5 and convenient to Portland, Beaverton, Clackamas, Hillsboro, and the surrounding area.
Contact 971-219-5311
TeamworkwithHorses@gmail.com
Check out our Facebook page: Teamwork with Horses